The Top Questions Homebuyer Ask (And Our Answers!)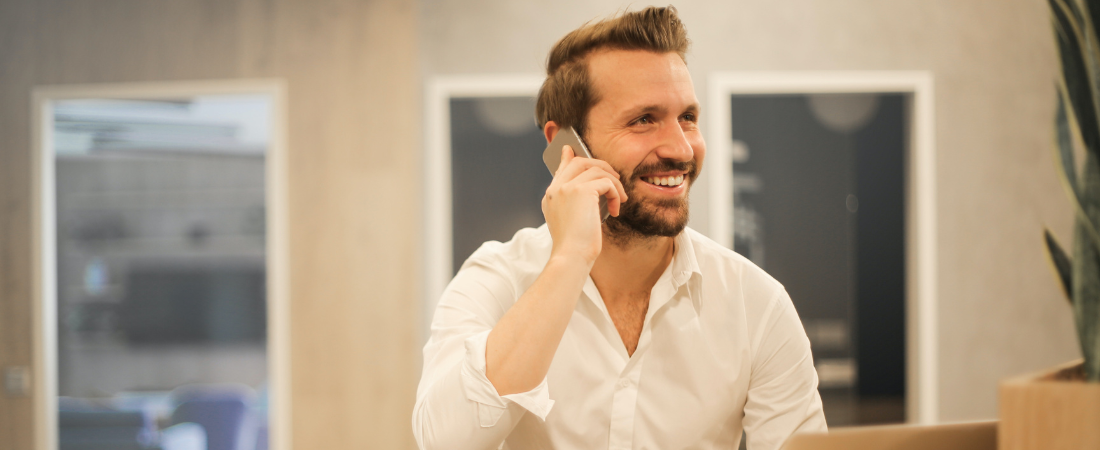 How Much Condo or House Can My Wallet Handle?
The age-old question: "How much can I afford?" Before visions of infinity pools cloud your judgment, sit down and take a good look at your income, the amount of savings you have for a down payment, and your monthly debt payments (such as auto, credit card and school loans). These factors help determine how much house you can buy. When purchasing a property, you should feel somewhat at ease knowing how much your monthly mortgage payment will be.
Even though your household's monthly income and debt payments are predictable, unanticipated costs and impulsive spending might have an adverse effect on your savings.
Maintaining three months' worth of payments, including your rent and other monthly obligations, in reserve is a decent rule of thumb for affordability. This will enable you to pay your mortgage in the event of an unforeseen circumstance.
Pro-Tip: Use our free Mortgage Calculator as a starting point to help you properly budget.
---
What is Debt-to-Income Ratio, and How Does it Affect Me?
The DTI ratio, which compares your total monthly debts (such as your mortgage payment, including insurance and property tax payments) to your monthly pre-tax income, is a crucial factor that your mortgage lender considers to determine how much money you can borrow.
Although your eligibility for a greater ratio may depend on your credit score, in general, housing costs "shouldn't be" more than 28% of your monthly income.
For instance, your DTI is 28% if your monthly income is $4,500 before taxes and your monthly mortgage payment, including taxes and insurance, is $1,260. (2.28; 1260 / 4500).
You can also multiply your income by 0.28 to determine what your housing budget should be in reverse. In the aforementioned case, a $1,260 mortgage payment would be sufficient to reach a 28% DTI. 1,260 (4500 X 0.28).
---
What if I Want to Use an FHA Loan?
If you intend for this to be your primary residence, then FHA may be an option. To figure out how much house you can buy, we've suggested that you might be better off with a conventional loan if you have at least a 20% down payment. But if you want to make a smaller down payment, like 3.5% or less, you could apply for an FHA loan.
Loans backed by the FHA can also have easier requirements to meet. If you have a low credit score, this is something to think about. If you want to learn more about an FHA loan, you can use this FHA mortgage estimator.
Conventional loans can be taken out with as little as a 3% down payment, but they are harder to get than FHA loans.
If you are thinking of buying a condo or a town home, it is imperative to find out if the building is FHA approved, if you have questions about this reach out to us, so we can better explain.
---
How Much are Property Taxes in Florida?
In South Florida local governments, county, municipal, and school districts set all property tax rates and receive all tax income, according to the Florida constitution. The state never sees or uses the money. Usually, local governments will use a millage rate to calculate property taxes.
Millage is a tax rate that is described as the "dollars charged for each $1,000 of value."1 One mill is equal to one dollar of tax for every $1,000 of the assessed value of your land. We'll talk about this some more soon.
This will be expanded later.
At the start of each year, Florida property appraisers calculate your property's market value, which determines your property taxes. Assessors analyze and apply exemptions, assessment limitations, and classifications to lower your property's taxable value.
We know this is a much more complex answer than you were looking to find. As a rule of thumb when answering how much are property taxes in Miami of Fort Lauderdale, the quick answer is between 1.8 - 2% of your purchase price.
If you want a more precise estimate of how much you will pay in property taxes when buying a home in Miami or Fort Lauderdale, you can use these useful resources directly from the Tax Appraisers websites. These will calculate and give you an approximate value based on purchase price.
---
What if this is an Investment Property and I plan on Airbnb?
If you are looking to buy the property as an income producing asset, be aware that you may need more than the traditional. 20% down for a conventional loan. This is specially true if you are looking to buy in a condo building that allows daily rentals. If you would like to know more about short-term rentals or other types of income producing properties, go to our Investment Condos Page or contact us.
---
How Much Should I Expect to Pay in HOA Dues?
HOA (Homeowners Association) Dues are based on the square footage of the property. In general, you can expect HOA dues to range anywhere from $0.70 - $2.00 per square foot.
This depends on what type of amenities the building offers, for a building that has minimal to no amenities you can be around the $0.70/sq ft mark. But for more luxury and amenity rich buildings, you can expect to be closer to the $2.00/sq ft mark.
It also depends on what market you are looking to buy in. In Miami, HOA dues hover around the $1 - $1.5/ sq ft on average for full service buildings. In Fort Lauderdale, you can expect a lower range, between $0.80 - $1.2 / sq ft is more common in this area.
---
If I'm buying a Condo, What Does the HOA Cover?
In most buildings in South Florida, the condo HOA otherwise also known as Maintenance fees include the following: Water, Sewer and Trash removal, landscaping, security or front desk (if any), guard gate (if any), reserves and also insurance for the building. If there have previously been any special assessments, it can sometimes also be paid in monthly installments.
Out of these expenses, it is very common that the insurance be a sizable portion of the monthly dues. The insurance will generally cover the building, so think everything outside the walls of your unit. To ensure anything inside your condo, you would need 'Personal Contents' insurance.
---
What are Closing Costs For Buyers in Florida?
As a buyer in Florida, here are the following costs you can plan for incurring at the time of closing:
Taxes and recording fees on notes and mortgages
Recording fees for deed and financing statements
Potentially, owner's Policy and Charges
Survey (and elevation certificate, if required for a single family home)
Lender's title policy and endorsements
HOA/Condo Association Application/transfer fees
Loan expenses
Appraisal fees
Buyer's Inspections
Buyer's attorneys' fees
All property related Insurance
Potentially, Owner's Policy Premium
The total amount of closing costs can also vary depending on whether you are looking to buy and pay the property in full vs if you plan to finance and hold a mortgage on the home. So when determining what your closing costs will be in Florida, there is no set number. Rather, it will be a range between 1 - 2.5% of your purchase price.
---
---
I have my Pre-Approval Letter, Now What?
Now that you have spoken with your lender or mortgage broker and have established a budget for yourself, it's time to contact a local specialist to help you with your search! Fill out the Contact Form below to connect with one of our partners.
We ways recommend taking a broad approach and use a process of 'elimination' rather than a process of 'selection' to be able to:
1. Narrow down your options easily: It is easier to discard what doesn't work than selecting what could work.
2. Make sure you don't miss anything: By starting broad, you will ensure nothing is not 'added' or 'missed'
---
What Is the Best Platform To Search for Real Estate On My Own?
In the old days realtors would carry around a physical book that had all the details of homes available for sale in their area. That book was the predecessor to the modern day MLS (multiple listing service), can you imagine thumbing through a book to find your new home?
Now we have amazing websites where sellers and their agents are able to display pictures, videos and even virtual tours of the properties. These sites will also give you maps and descriptions of the area along with most of the details you'd want.
So what website should you use to search?
Even after you've started working with an agent, you will likely be doing a lot of the searching on your own. Keep in mind that all of the below have some sort of lag time, your agent will have the most up to date and correct information so you are welcome to use these, just share them with your agent to verify if they are still available.
Compass offers an incredible user interphase and mobile App that makes it easy and enjoyable to search for real estate across the US. Compass will display information about the property, and you may be able to search for agents in that marketplace and view their expertise.
Perhaps one of the most common websites out there, Zillow still proves to be a useful resource. The caveat is that Zillow sells your contact details to the highest bidding agent in that marketplace, so it is hard to know who will be calling you when you request to speak with the agent.
Another tool that has been around for quite some time, with the same business model as Zillow. These are good sites to search for additional data and options.
This site is making a big splash and they preach that they connect you directly with the listing agent for the property you are searching for.
- SkyriseLab.com | South Florida
Sites like these are more localized and specialized which means you will find more robust information about the different areas as well as connecting you with a true local expert. These sites pull the feed directly from the MLS and allow you to view all listings in that market.
---
Why Should I Work with a Realtor?
When working with an agent, you stand to gain in having someone that can make suggestions and point out things for you to consider that you may not have given much thought to in the past. Additionally, to providing knowledge about different areas, neighborhoods or buildings, realtors will be able to provide you a list of trusted parties to help you though the transaction. This can be anything from Licensed Property Inspectors, Appraisers, Attorneys or Title Companies, etc.
If you are a savvy and experience buyer and someone that knows exactly where you want to live, and are convinced you don't need any help, then you can try reaching out to the Listing Agent of the property you like. ***This doesn't mean that you will be getting a discount on the sale, as the seller has already determined the commission amount to be paid.
However, if you are re-locating or perhaps buying your first home, it might behoove you to work with a local specialist that can guide and advise you through the process to ensure a seamless transaction.
---
If I don't use a Buyer's Agent, Will I get a Better Deal?
It's a common misconception that avoiding a buyer's agent would get you a cheaper home. The assumption is that without an agent's commission, the seller may negotiate a higher price. Theoretically, it makes sense, but in practice:
1. Seller-Agent Contract: Sellers usually have a listing agent contract that specifies a total commission. The listing and buyer's agents usually divide this commission. If there's no buyer's agent, the selling agent may keep the commission, thus you may not save.
2. Negotiation Skills: Buyer's agents negotiate home prices and may get you a better deal than you could alone. They know the market, the buying procedure, and how to overcome difficulties.
3. Market Knowledge: Buyer's agents know the market, preventing overpayment. They'll tell you how long homes are on the market, the local average selling price, and comparable home sales.
4. Protection and Advocacy: Buyer agents must safeguard your interests. They can help ensure contracts are in your favor and advise you on inspection difficulties.
---
How Much Do I Have To Pay My Realtor?
In South Florida, the sellers are the ones who pay for realtor commissions. It is only in very rare instances like finding off-market deals, or things of that nature, that buyers will end up paying commissions. So when buying in Miami or Fort Lauderdale, you are likely not paying anything in commissions.
The only fee you will likely be charged is a Flat Transaction fee, otherwise known as an 'ABC' fee. This fee is charged by the 'Broker' or the company that your agent is associated with (Compass, Douglas Elliman, Sotheby's, etc). These ABC fees will only be paid at closing, and they are generally between $300-$500.
---
Can I Work With Multiple Agents at the Same Time?
Unless you have signed an exclusivity agreement with an agent for their representation, you are free to explore your options when it comes to working with a realtor. It is best for you to work with someone that is committed to you, and that you can commit to so that there is synergy and focus. Your agent will essentially become a partner in this whole endeavor, they will have a process and strategy that differs from others.
But it's extremely important that you feel confident in your agent's ability to help you find, negotiate, and ultimately ensure that you close on the home.
It is advisable that before you start going out on property tours and investing time and energy, try to meet with your agent and interview them and see what they offer.
This will let you know what knowledge they have of the type of property and location you're focused on.
If it's not a good fit, continue to interview agents that you connect with and know they can get you to the finish line and successfully help you accomplish your goal. Remember, this is quite possibly the biggest purchase of your life, and you owe it to yourself to have a pro in your corner.
---
What Should I ask A Realtor Buyer's Agent when I Interview them?
When they say you need to have a good attorney and a great accountant in your list of contacts, many people also include a 'solid realtor' to that list! When choosing your agent, it would be in your best interest to interview candidates to ensure they are the right professional for the job.
When interviewing your Realtor, here are some things to ask:
1. How long have you been in real estate?
Expertise and Experience. The first and foremost factor to consider when choosing a realtor is their expertise and experience. ...
2. Do you mainly represent buyers or sellers?
While most agents will represent both seller and buyers, some agents specialize more in one or the other. So it's good to know where their expertise lies.
3. How Familiar Are You with the Area I'm Interested In?
Local expertise can be invaluable, specially when it comes to nuances like neighborhood characteristics or school zones.
4. Can you Recommend Other Professional?
From mortgage brokers to home inspectors, a good agent often has a network of reliable professionals.
5. Ask Them to Share Past Client Reviews with You
6. What's Your Availability?
In real estate, time is of the essence. Have an agent that is on top of their availability and communication is imperative, particularly in hot markets when transactions are happening quickly. Some agents are available 7 days a week, while others may only be available part-time, and it's best to know up front.
7. How Do You Communicate with Clients During the Buying Process?
Consistent and clear communication is crucial. This question ensures you know how often and by what means (e.g., phone, email, text) you'll be updated, and how accessible the agent will be to answer your questions.
8. How Do You Get Paid, and What Other Fees Should I Expect from You or Your Brokerage?
Fees and billing is something that you will want to know up front! Again, in most cases you will not be paying for commissions as the seller typically pays. But it is good to know what other fees are associated with the purchase and if they can be negotiated.
9. What is Your Process for Searching for My New Home?
Doctors, lawyers, accountants, and athletes all have processes that they have perfected and refined over time to be more efficient in their field. A successful realtor should also have their process and should be able to effortlessly articulate it to you, they may have access to off-market options, as well as strategies they apply when using the MLS to gather the best options for you.
10. What Sets You Apart from Other Buyer's Agents?
This gives the agent a chance to highlight their unique strengths and selling points.
Remember, the relationship between you and your agent is a partnership. You should feel comfortable, trust them, and believe that they have your best interests at heart. It's always okay to interview multiple agents to find the right fit.
---
How Can I Get In Touch With a Local Specialist?
Finding a Realtor is not necessarily a hard thing to do. As of March 31, 2023, there were 216,493 licensed realtors in the State of Florida. However, because they have a license it does not mean they are active professionals, a study found that out of 22,286 real estate agents in Miami in the fourth quarter of 2022, only 20.3% were active.
More importantly, when you narrow it down by area, the numbers continue to dwindle as you find the Specialist in that Local area. Finding a Local Specialist is different from finding a realtor, because these agents will be able to better articulate the nuances that most others simple do not know about the area or building.
To get in touch with a local specialist in the area you are looking to buy in, fill out the form below, and we will connect you accordingly.
---
I've Found A Home Now What?
In South Florida, offers must be presented in writing for sellers to take them seriously.
What this means is that you will get together with your agent or attorney to draft the proposal of terms that you are willing to offer for the property.
Those terms will then be filled into an AS IS contract for purchase in most cases for existing homes. If the property you are buying is a pre-construction project, the contract will be different.
---
Can I Haggle a Bit on Price?
Like most answers you will get in the real estate sector, the answer is, "It Depends". If you find yourself in a highly desirable and hot market, it will be unlikely that you will be able to haggle or reduce much off of the asking price.
This also depends on how well the property is priced to begin with:
As an example, if a home is listed for $500,000, and you get a 10% discount of $50,000 you may feel like you're getting a deal at $450,000!
However, your agent should be able to run a CMA (Comparative Market Analysis) that show you what other homes in the area are selling for $400,000, then. Your "deal" doesn't look so great after all.
Adversely, if the home is listed at $500,000, but homes are selling between $490,000-$510,000... then even at asking you are paying fair market value and if you even get 5% off you've got yourself a great deal!
---
Do I Need An Attorney as a Buyer?
In South Florida, a Title Company will handle the closing, sale and transfer of a property. While it is always recommended to hire an attorney to represent you, it is not a requirement as it is in other states.
---
What Are The Terms?
As they say, everything in real estate is negotiable but when coming up with an offer there are some few basic terms that you will propose, the following are:
Price:
Property price you're offering. Work with your agent to evaluate Comparable Past Sales and recommend a number. Avoid lowball offers as they can lead to the seller not responding and postponing negotiations.
Payment:
While for most, buying with a loan is necessary, South Florida has many buyers that will pay cash at closing. As they say, "Cash is King" and this can give you an advantage over competitors when faced in a multiple-offer scenario or if you are just trying to haggle on price.
Escrow Deposit Structures:
Also known as a good faith, deposits show sellers that you have "skin in the game" and are a serious buyer with serious interest. South Florida customarily requires a deposit after your offer is accepted, so you are not obligated to submit it with the contract. Escrow deposits are usually 5-10% of the buying price and those funds are credited towards your costs at closing.
Inspection/Due Diligence Period:
This is one of the most important pieces of the offer, this inspection period is when you will be able to access the home with a licensed inspector to make sure you uncover any unseen issues. It is also the time to bring a plumber, electrician, contractor, to investigate or budget for changes and repairs.
Equally important is time to review condo docs, financials of the building (when buying a condo) and investigate to see if this is the right property for you. If you uncover something that makes you change your mind then during this period you can cancel the contract.
Inspection periods in South Florida are typically between 10 - 15 days, but if you are being aggressive with terms in a competitive environment it is not common for it to be less than that or sellers may even put their foot down and not give you an inspection period (if you are not an experienced buyer, taking a "no inspection" purchase is extremely risky)

Inclusions or Exclusions:
Something that often gets taken for granted are inclusions/exclusions. These can be items such as furniture, TVs, entertainment systems, grills, artwork, etc. will either convey (be included) with the purchase, or will be removed.
Closing and possession:

Last but certainly not least is closing date. This is the date when you will legally sign and take ownership of the title/deed of the property. If there are tenants or if you agree to a post closing occupancy where the seller is allowed to stay in the property for a pre-determined amount of time after closing, then you will not take possession until they move out.
Possession is when you will actually have the ability to either move into the property. or lease it out.
---
What does AS IS Contract Mean?
Florida residential real estate buyers use the "FAR/BAR As-Is Contract". "FAR/BAR" stands for the Florida Association of Realtors and the Florida Bar Association. To ensure clarity and completeness, the two groups created a standardized real estate form.
Buyers and sellers must thoroughly read and comprehend the FAR/BAR As-Is Contract. When utilizing or receiving this contract, consult a Florida-based real estate attorney or knowledgeable real estate professional to verify you understand its terms.
---
Does AS IS mean I can't Ask for Repairs or Credits?
Even though it states that the property is being sold "As Is", it is not uncommon for sellers to give credits, concessions or perform repairs if issues with the property are uncovered during the property inspection. However, depending on market conditions, sellers may deny any request completely if the home is in a hot market with limited inventory.
---
Do I Need a Home Inspection ?
If you are planning on financing your home, the bank or lender will require you to have property insurance on the property, so they will need a 4-point inspection.
If you are planning on buying the property in cash, you are not obligated to carry homeowner's insurance, but it is STRONGLY recommended that you do. If so, then you will also need a 4 point inspection.
Regardless of this, it is always advisable to hire a licensed home inspector to uncover issues that could otherwise go undetected. Inspectors will also typically provide a range of cost of repair on the problem items they find which comes in quite handy when requesting seller credits or concessions.
---
What is a 4 Point
A 4-point inspection in Florida typically covers four specific areas of the home:
1. The roof
2. Electrical system
3. Plumbing system
4. HVAC system
The inspector will assess the condition of each of these areas and identify any potential issues or hazards.
---
What Is the Life Expectancy of Appliances?
With the tropical climate of Florida, some of your household items may last longer than others. It is always best to consult with a local specialist and/or inspector to get a more precise answer. And while it is hard to accurately predict when these items may need to be replaced, here are some charts that will give you some guidance.
---
How Much is a Home Inspection in Florida?
While it depends on what company or inspector you go with, most home inspections for most condos will range between $350 - $600.
For single family homes, this number changes quite a bit because you may need additional inspections like sewer, pool, septic, seawall, amongst others.
---
There you have it, the most burning questions every homebuyer is itching to ask. Remember, buying a home is a journey, and it's okay to have questions—lots of them. So, grab your list, seek out answers, and happy house hunting!
When Should I set My Closing Date?
If you are planning on financing, your lender will likely need between 30 - 45 days from the day the contract is executed until the time of closing. If you have no financing contingency and are paying cash, you can close as quick as in 2–3 weeks, or potentially sooner in some cases.
If you are buying a property with an HOA you will likely need between 10-15 business days to get board approval.
---
What if I Want to Close Sooner or Need an Extension?
If all parties are ready, willing, and able to close sooner than the greed upon date it can easily be changed. Extending the closing is at times more challenging, but if there is proper communication between all parties, and it is a reasonable request, you may have success pushing the date back. You will need to draft an addendum to the original contract specifying as such.
---
What is Post Occupancy?
Some sellers require post-occupancy agreements when selling their home. Post occupancy basically means that you as the buyer will close on the property and will allow the seller to occupy the property for an established period of time.
This is commonly used when buyers need to sell before they can buy and what to have enough time to be able to close on their new home purchase but not be stuck in limbo and with no home after selling.
---