Your Definitive Guide to Formula 1 Miami | SkyriseLab
Posted by Juan Iarussi on Friday, May 5, 2023 at 1:03:58 PM
By Juan Iarussi / May 5, 2023
Comment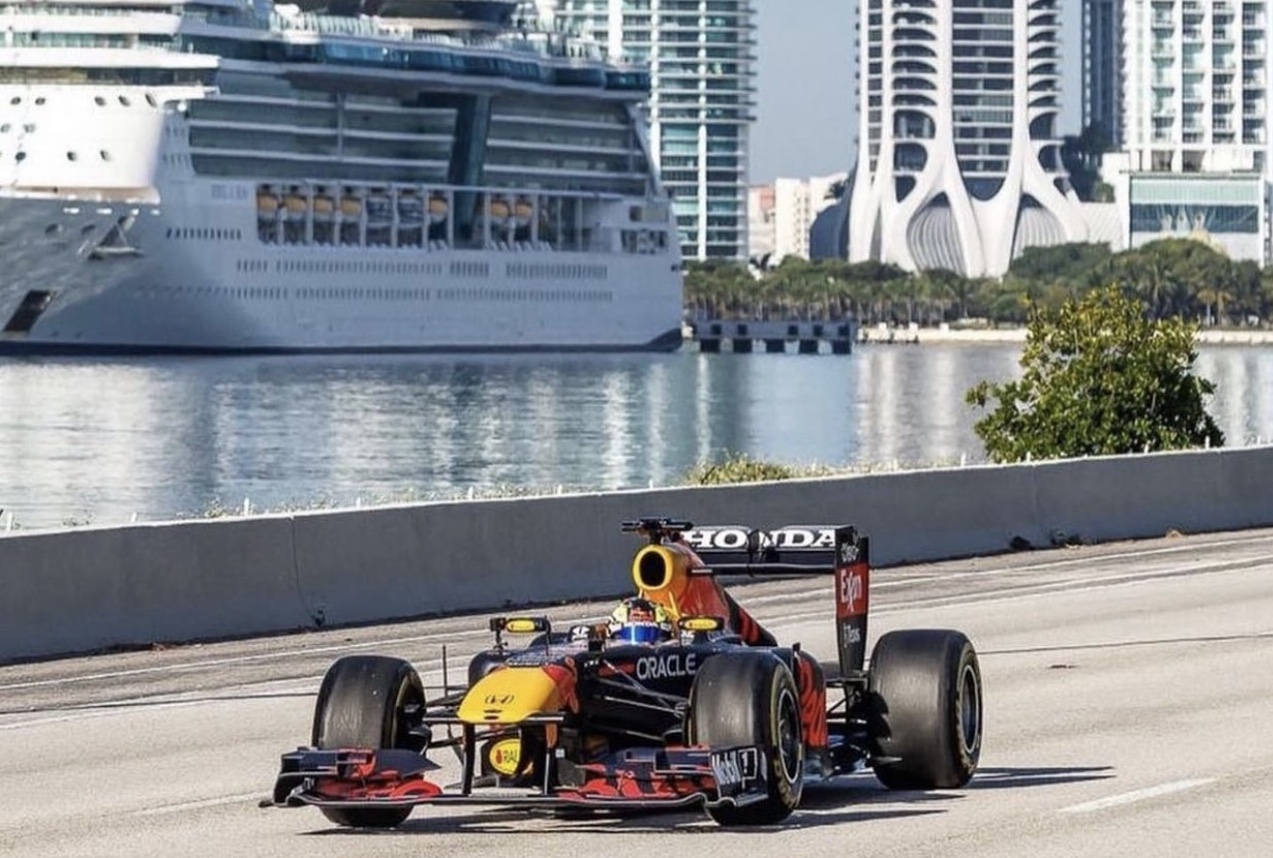 The Miami Formula 1 Race: A Weekend of Thrills and Excitement!
Are you ready for a weekend of high-speed thrills and excitement? Then get ready for the 2023 Formula 1 Crypto.com Miami Grand Prix at the Miami International Autodrome set in the Hard Rock Stadium complex in Miami Gardens! This year's event promises to be even bigger and better than the last, with 20 of the world's best drivers racing 1,000-horsepower cars over a 3.4-mile track. From start to finish, the Miami F1 race is an unforgettable experience. And in this blog post, we'll give you all the details you need to have an amazing time.
Where Can You Buy Your Formula 1 Tickets?
First things first: tickets. If you want to attend the Formula 1 race in Miami, you'll need to act fast. Tickets for the 2022 event sold out quickly, and the same is expected to happen this year. So head over to the official F1 website as soon as possible to secure your spot through Formula 1 Experiences. Or you can keep track of the race as the days approach and try your luck through Gametime or Vividseats.
What Are The Best Parties and Events During Formula 1?
Once you have your tickets in hand, it's time to start planning your weekend. Miami is a city that knows how to party, and the Formula 1 race is just one of many events happening that weekend. From pool parties to VIP events, there is always something going on in Miami. And if you're looking for something a little more low-key, there are plenty of restaurants, bars, and beaches to explore.
For a great list of Parties and Events - Click Here
What Day Does Miami Formula 1 Start?
Day 1
The three-day event kicks off on Friday May, 5th, 2023 at 12 PM EST, noon with the Paddle Club Track Tour and the first practice run will kick off at 2 PM EST and the Second will take place at 5:30 PM EST.
Day 2
The Second day will begin at 10 AM with the Porsche Carrera Cup North America Qualifying Session at 10:15 AM, the Third Practice Session will take place at 12:30 PM EST. Qualifying Session will begin at 4 PM EST.
Day 3
Sunday promises to be a funday with the Paddock Club Track Tour kicking off at 10:45 AM, the Grand Prix will take place at 3:30 PM and it is 120 minutes and 57 laps of pure adrenaline and excitement

You can view the full itinerary - here.
Where Is Formula 1 Miami Taking Place?
The Miami International Autodrome is a state-of-the-art racing venue that was built specifically for F1 races. The track wraps around Hard Rock Stadium in Miami Gardens and features 19 corners and three straights. And with 20 of the world's best drivers competing, you're sure to see some heart-stopping moments.
Do I Need to Like Racing to Go to F1?
One of the best things about the Miami F1 race is the atmosphere. The crowd is always buzzing with excitement, and the energy is infectious. Whether you're a die-hard F1 fan or just someone who loves a good party, you're sure to have a great time. And with such a diverse crowd, you're bound to meet some interesting people from all over the world.
Where Should You Stay?
Finally, if you want to make the most of your weekend in Miami, we recommend staying at one of the many hotels near the race venue. That way, you can walk to the track and avoid the hassle of traffic and parking. And when the race is over, you'll be just a short distance from all the other events and activities happening in Miami. But you are bound to be able to find accommodations in Downtown Miami or Wynwood. If you're lucky you might be able to find booking options through Airbnb or BRVO at The Elser (AKA: Society Residences) or Yotelpad. These are brand new developed properties that are allows its owners to rent the property out daily, so you will not encounter any issues with booking or accessing the property during your stay.
In conclusion, the Formula 1 Crypto.com Miami Grand Prix is an event you don't want to miss. From the heart-racing action on the track to the electrifying atmosphere in the crowd, there truly is something for everyone. So get your tickets, book your hotel, and get ready for a weekend of thrills and excitement in beautiful Miami. We promise you won't regret it!