Why Pre-Construction?
Posted by Juan Iarussi on Thursday, June 23, 2022 at 8:25 AM
By Juan Iarussi / June 23, 2022
Comment
In recent years, Southern Florida has seen a massive increase in demand as more people realize what an ideal location it is for vacation homes, primary residences, and income properties. As demand for housing goes up, so do the housing styles; high-rise condos are being built all throughout Southern Florida, especially in Miami. These luxurious high-rise condos are often sold before construction begins, allowing buyers to secure a custom or semi custom condo up to years before it is available.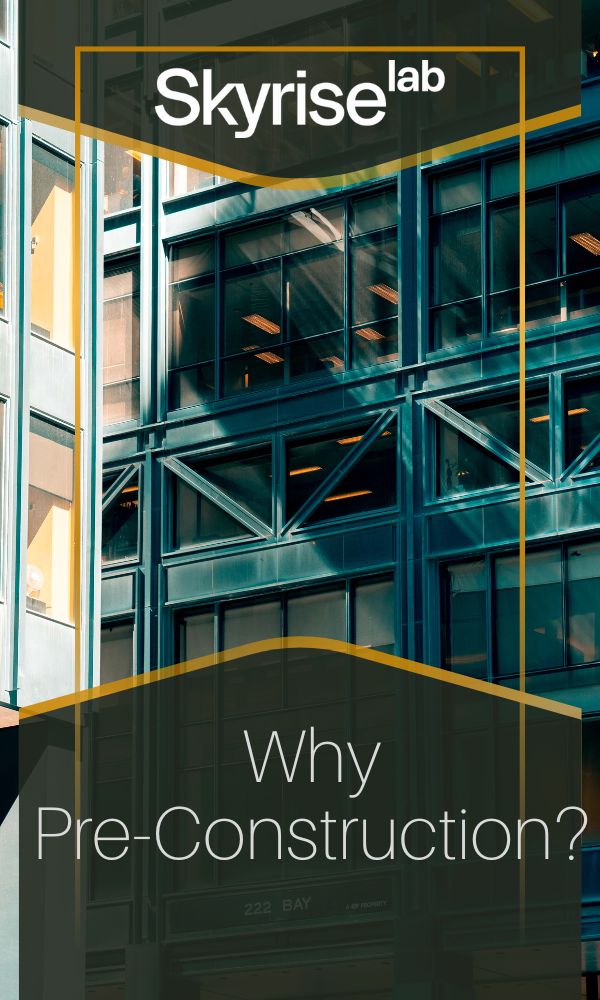 If you are weighing the benefits and drawbacks of buying pre-construction, keep reading to learn why so many people are opting in to this strategy for buying Miami and other Southern Florida real estate.
What is a pre-construction condo?
A pre-construction condo is one that is sold based on permitted designs, before any property has actually been constructed. In most cases, you will be buying a condo according to digital renderings of the property, sales material, and floor plans, and then working with a professional design team to finalize it.
The process differs from buying an existing property. The most obvious difference is the timeline. Delivery dates are estimated, subject to change based on permitting, weather, labor, and supply chain estimates. Buying pre-construction will be the best fit for someone who has a flexible timeline.
Price
One of the major perks of buying pre-construction is locking in your price before you buy, up to years before. Pre-construction buyers often benefit from early bird pricing and other incentives, as builders are motivated to begin selling properties. You can confidently expect the value of your home to rise before you even close on the property, making pre-construction a slam dunk investment.
If you have a flexible timeline, buying pre-construction is a brilliant way to lock in today's prices and potentially close on the property with immediate equity built in. In most cases, the earlier you buy, the better your price will be. If you select a property at the beginning pre-construction phases, your deposit will likely be quite low, and your price will be the lowest in the building. There is some potential for permitting issues or, in the worst case scenario, cancellation of the project if you buy during the initial phases. Still, if you can handle the potential for cancellation and changing delivery dates, this can be an ideal way to invest in a Southern Florida market.
Personalization
When you buy pre-construction, you will have the perk of personalization on your side. Not only are you the first owner to live in the condo, but you will likely be working a designer or team or designers to customize the finishes, color palette, and fixtures in the home. Some buildings do not offer significant personalization options, but the buyers still benefit from being the first residents of the unit and the ability to select the floor the unit is on and the orientation of it, including views from the terrace, proximity to amenity floors, and natural lighting.
Peace of Mind
Most pre-construction condos will come with a warranty of some kind. At the very least, you can anticipate warranties on your brand new appliances, but in most cases you will also enjoy the peace of mind that comes with builder warranties. Brand new construction materials, up to date permitting, modern smart home features, and zero wear and tear on flooring, wiring, cabinetry, and every other detail of the unit are priceless.
To learn more about buying a pre-construction condo, contact us any time or review our pre-construction condo profiles. We are here to help you secure your ideal Southern Florida property.
Contact Us for a List of all Pre-Construction Condos in Miami