What You Need to Know About Selling a Luxury Miami Condo
Posted by Juan Iarussi on Thursday, February 24, 2022 at 8:07 AM
By Juan Iarussi / February 24, 2022
Comment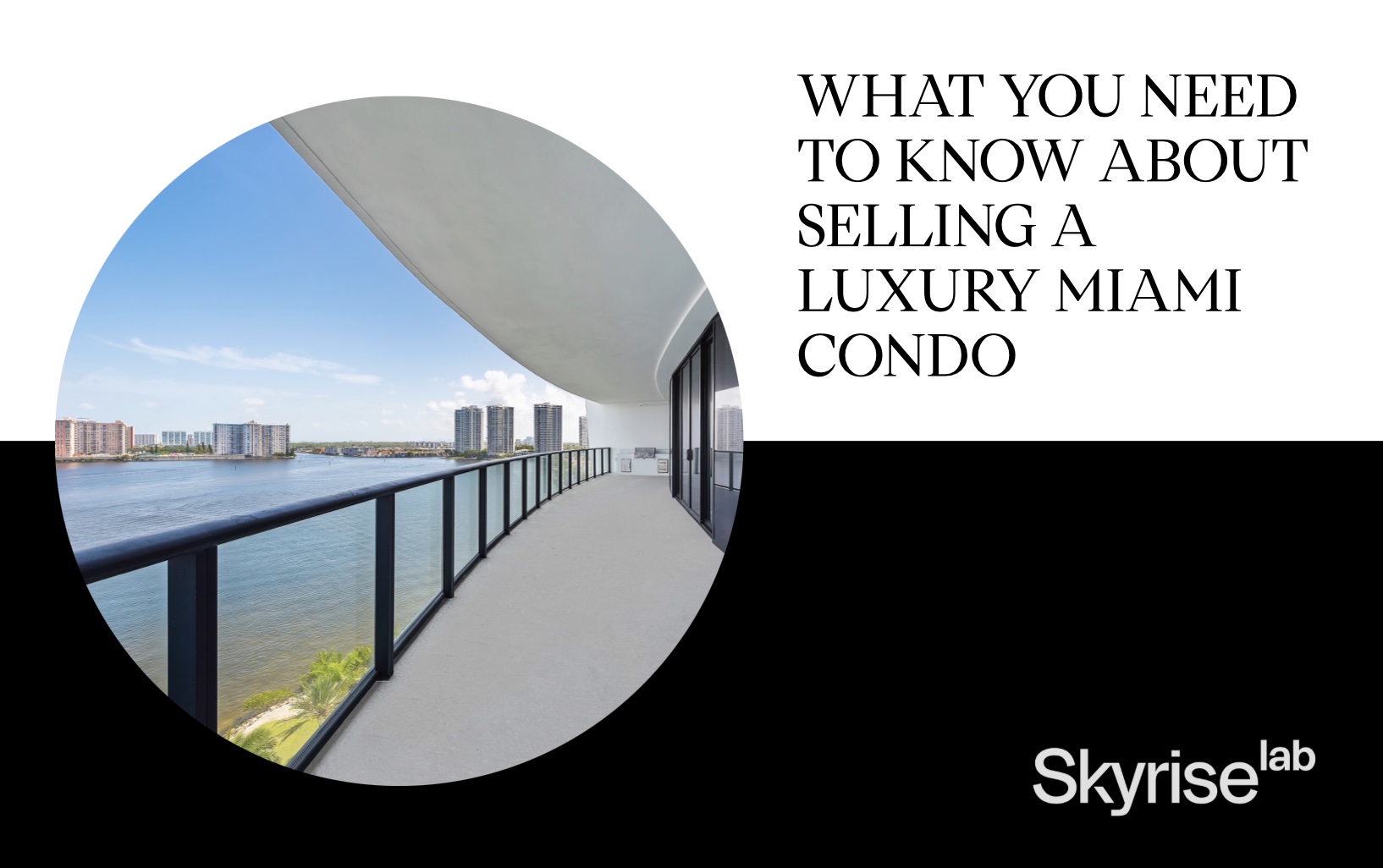 As a luxury condo owner in Miami, you know what an amazing lifestyle comes with living in such an exclusive property. If you are preparing to list your home, keep reading for some things to keep in mind when selling a luxury condo in Miami.
Professional Staging
Help your ideal buyer envision themselves in the condo by hiring a designer. Professional staging will allow the condo to shine. Staging has been proven to result in better and higher offers when selling a luxury condo.
You potential buyers want to imagine the lifestyle they will lead when they live in the property. The right staging can do just that, subtly inviting the buyer to picture themselves cooking in the gourmet kitchen, entertaining on the balcony, or relaxing in the spa-like bathrooms.
High Quality Professional Photos
There is no substitute for high quality professional photos. After working with a designer to perfect the staging of the condo, the right photographer will capture the essence of the condo to attract the right buyers.
Luxury condo buyers are busy, successful people. They may be elsewhere on the globe as their agent finds the right property, so photos that showcase the effortless lifestyle and luxe finishes your condo provides is essential.
More: 6 Reasons to Buy a Condo Instead of a Home?
Virtual Tours
Your ideal buyer is a successful person, which likely means they are busy. In this digital age, offering a high-quality virtual tour when selling your luxury condo will make your property stand out. This convenient display of the best your property has to offer will grab the attention of the ideal buyer, acting as curb appeal before they ever step foot in the condo, also known as screen appeal.
Consider offering a Virtual Reality tour to stand out from the rest, allowing potential buyers to have a fully immersive experience without traveling to the condo in person.
Opt for a High-End Marketing Event
Selling a luxury condo for top dollar requires investing more in the marketing process. By hosting a marketing event that appeals to your ideal buyers, you will be able to display the perks of living in a luxury high rise condo in Miami. Consider hiring live musicians or a craft cocktail vendor for an evening open house, or invest in a projector and show an outdoor film on your rooftop patio. Showcase the luxe features of your condo to attract the best in the market.
Related: What Makes a Luxury Condo Work for a Family?
Preparing for Showings
If possible, consider moving the majority of your personal belongings into storage or moving out completely before selling your luxury condo. In the event that you must stay in the condo while it is listed, having a professional housekeeping staff care for the condo regularly and hiding away personal toiletries and other items will allow the condo itself to shine. The goal is to allow potential buyers to envision themselves in the space.
Cater to Out-of-Town Buyers
The luxury high-rise condo market in Miami is made up of far more than just Miami residents. Global businessmen, wealthy soon-to-be-retirees, and other non-Miami residents are likely in the market for a property just like yours. Be sure to cater to out-of-town buyers when selling your luxury condo by prioritizing the screen appeal and digital features in your marketing strategy.
This is where having the right team of real estate professionals really comes into play. To get the best offers, you need the best marketing strategy that includes appealing to Miami locals and potential buyers around the globe.
To find out more about selling a luxury condo in Miami or to get a market report, contact our office today. With the expertise and experience you need, we have a team that is ready to help.
Contact us below for a free, no obligation home consultaion