What Makes a Luxury Condo Work for a Family?
Posted by Juan Iarussi on Wednesday, February 2, 2022 at 12:05 PM
By Juan Iarussi / February 2, 2022
Comment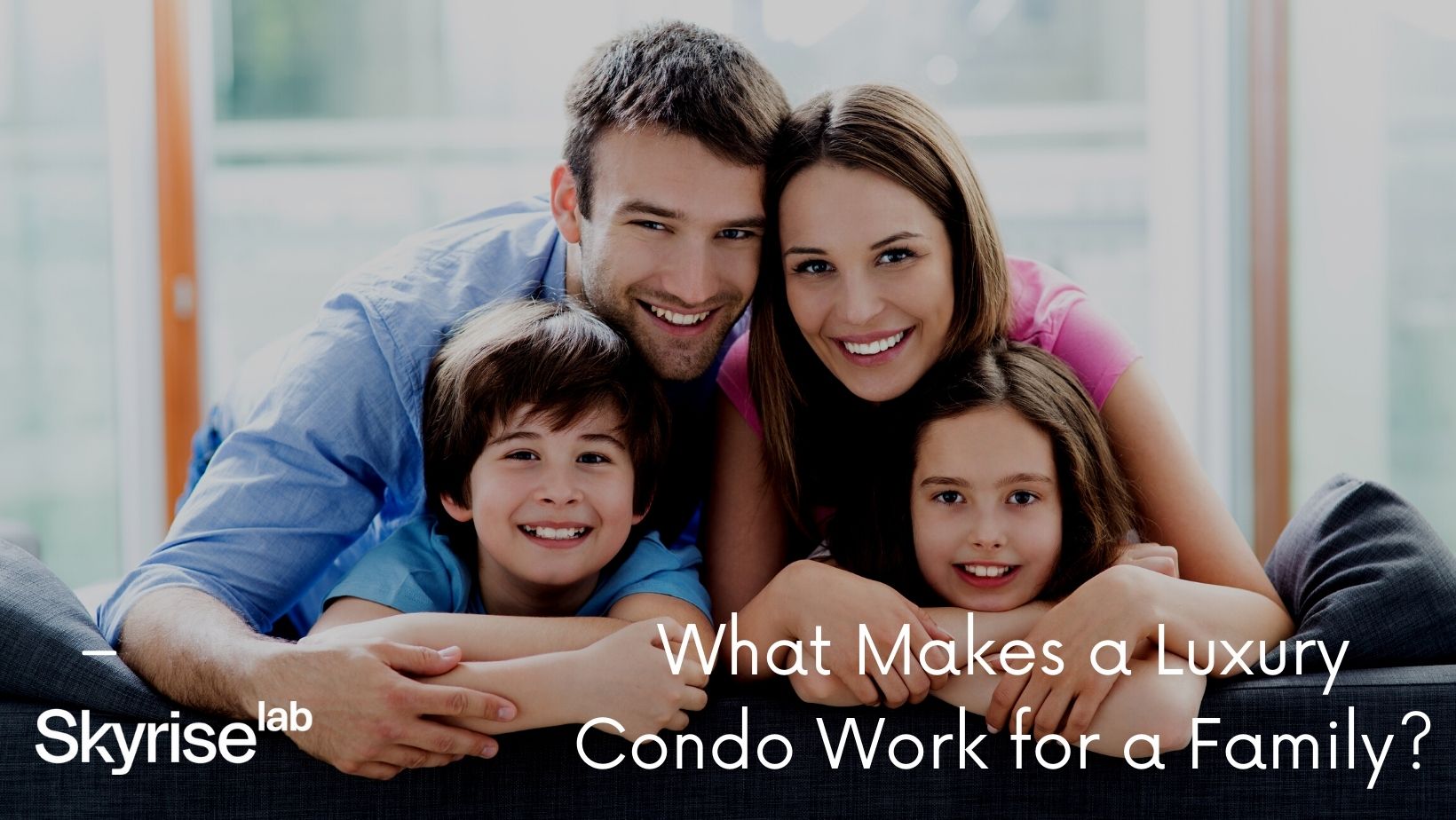 Finding the right home that fulfills all your needs without jeopardizing your lifestyle is the goal of every home-seeker. When you are relocating with a bunch of small children, this task may be more challenging.
Today's world, complicated as it is, still strives to find ways to make your life easier. Choosing a condo as a new home is definitely a way to do it. Although such a lifestyle used to be more common for single people, couples, and families with teens, it appears that families with young kids are increasingly interested in buying luxury condos where they will raise their offspring. Due to the numerous amenities that make luxury condos desirable for a family with kids, living in such a place means having a veritable "home in the sky," but without the burden of a house.
Free-time activities for your kids
In an attempt to be kid-friendly, luxury residential buildings offer a range of incredible amenities for kids to enjoy. In addition to being in the vicinity of beautiful parks, lush landscaping, and sports centers, these buildings have swimming pools, elaborate kids' rooms, teen lounges, and much more. Your children can enjoy a trampoline inside your building without squeezing with millions of other people in a playground somewhere outside. They can visit a video-game room, where they can play a selection of the latest games with their friends. Some high-end residential buildings have a mini soccer field as well, so your child can stay physically active and socialize with other neighbors.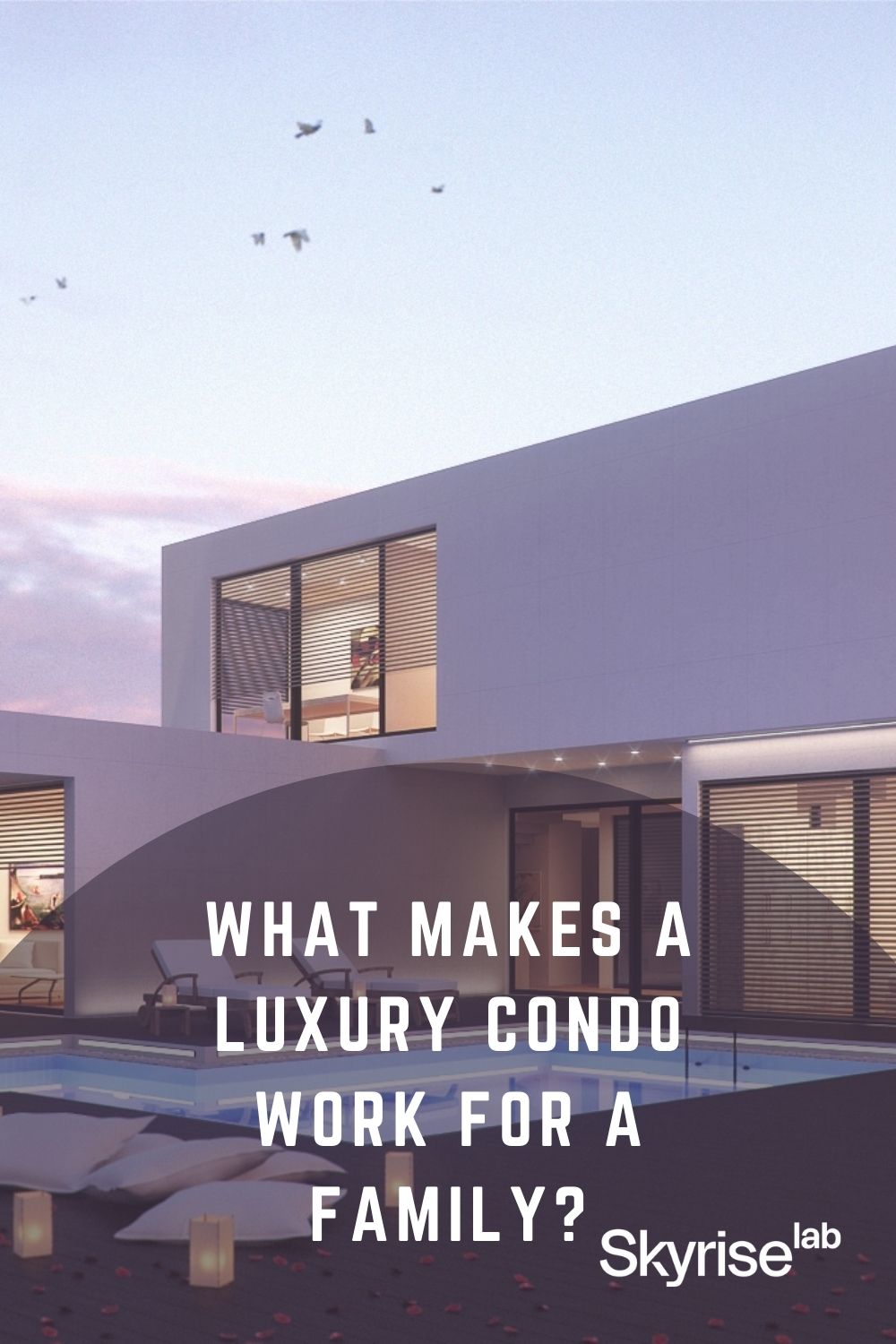 Benefits of luxury condos
Although you will be living with many other families "under the same roof," luxury residential buildings will give you privacy and space, and it will never feel crowded. Also, for most parents, the safety of their children is a priority. There is nothing they want more than a big and secure garden and an indoor playroom. If you have decided to relocate to a luxury condo, you will not give those up. As already mentioned, the facilities at your disposal will be incredible. And most importantly, these residential buildings will provide more safety than a house.
Relocating to a luxury condo with kids
Relocation is probably one of the most significant life events. As disruptive as it can be for grown-ups, the entire experience is even more frightening and stressful for the kids. It's a fantastic idea to find a way to keep them included in the moving process to ease their discomfort.
First of all, your children should know where they are going. It will make the transition go more smoothly. Especially once they have seen all the fantastic amenities and facilities your new luxury condo will offer them. Surely will an elaborate playground, a game room, and a swimming pool do the trick.
All this extravagance may seem like an outrage to some; for the other more affluent ones, it is a way of life. In the eyes of parents, facilities geared toward the kids are a huge plus. And the amenities that make luxury condos desirable for a family with kids are sometimes astounding. If you want to experience the out-of-this-world luxury, high-end residential buildings are what you are looking for.
Whether you are buying or renting a luxury apartment, you will be doing yourself a favor, as well as your kids. After a long day at work, you won't have to go to a noisy and crowded park. There are plenty of family-friendly options right there in your high-rise building. Your kids will have a rich childhood with less stressed parents. Also, the schools nearby will provide them with quality education. And finally, you can enjoy the safety of a 24-hour-guarded building.
Browse Today's Newest Listings