Things to Do in Brickell
Posted by Juan Iarussi on Friday, September 16, 2022 at 7:08 PM
By Juan Iarussi / September 16, 2022
Comment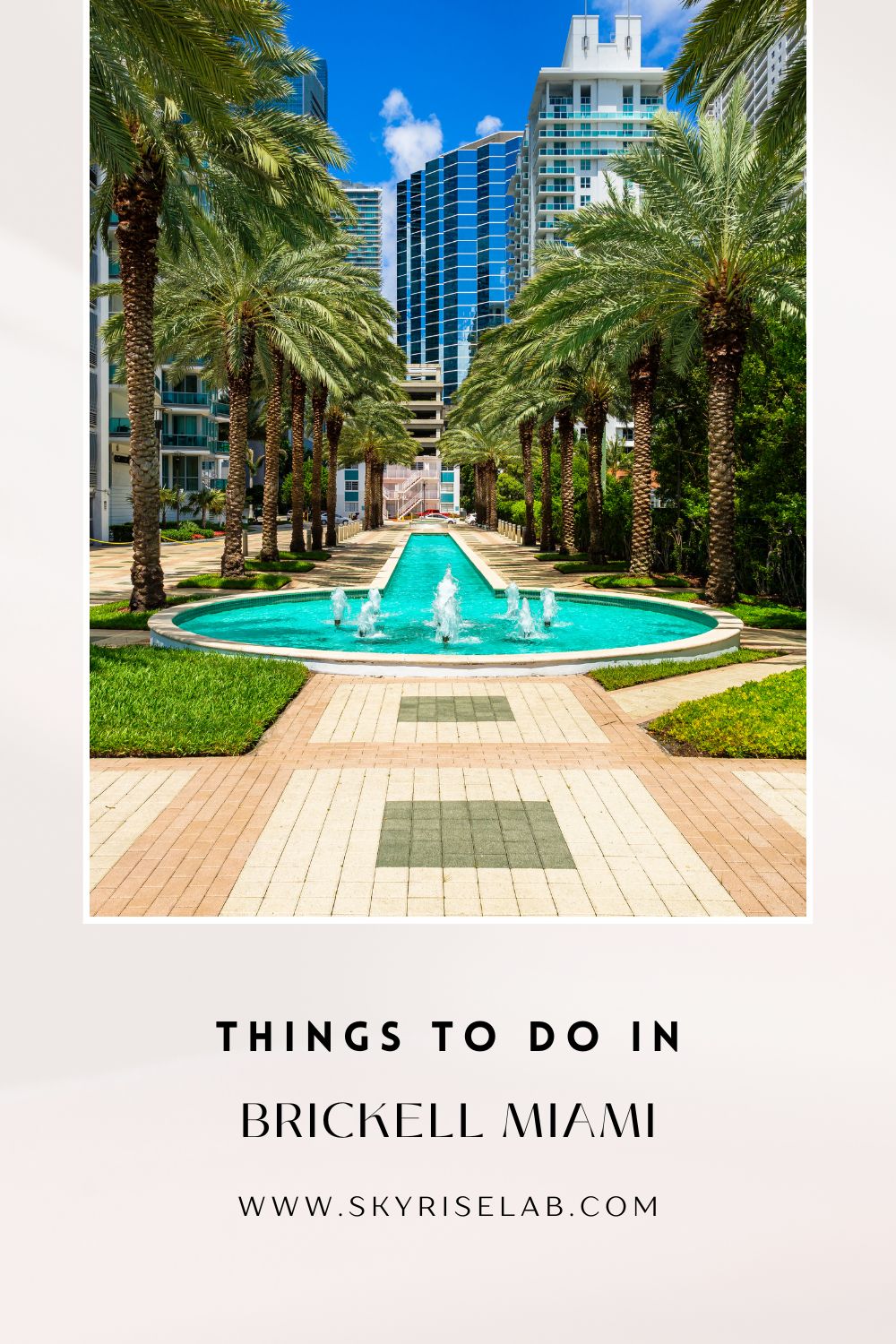 Brickell is one of Miami's most desirable neighborhoods, the site of many of the top luxury high rise condos in the city and home to many of Miami's best restaurants. Located on the edge of the Miami Bay, Brickell is the financial district, known for offering a luxurious urban lifestyle.
In addition to hosting some of the best places to live in Miami, there is always something to do in Brickell, day or night. We have put the spotlight on a few of our favorites below.
Brickell City Centre
This is shopping like you have not experienced before. At Brickell City Center, guests step into a futuristic, architecturally complex outdoor retail area. Enjoy amazing designer shopping and some of the best restaurants in the city, in a setting that is breathtaking enough to warrant a photo shoot.
La Mar
Widely considered to be one of Miami's best restaurants, La Mar is located on Brickell Key. The petite island is located just over a short bridge from Brickell. At La Mar, chef Gastón Acurio has curated a menu of Peruvian dishes that combine imagination and innovation with local and seasonal ingredients. In addition to the impressive food, guests enjoy unbeatable waterfront views from the glamorous dining room.
Sugar
Brickell is home to many of Miami's tallest skyscrapers. One of these buildings features Sugar, a luxurious local watering hole, on the 40th floor. This rooftop bar and lounge is nothing short of luxe, boasting many awards as one of the best places to enjoy a cocktail in Miami.
The Underline
Much like New York's High Line or Chicago's 606 Trail, development has begun on Brickell's The Underline, which will be a 10 mile path through the city. The beautifully paved and landscaped path perfectly suits the active lifestyle of nearly all Miami residents.
Living in Brickell means enjoying access to The Underline from your front door. The first part of the project to be completed was Brickell Backyard, and the remainder of the 10 miles of development will be completed in phases until 2025.
Even while it is incomplete, you can already enjoy amenities like a free weekend yoga series, a dog run and separated biking and walking paths along the Miami River.
Miami Circle National Historic Landmark
When people think of Brickell, impressive architecture, modern innovation, and luxurious shopping and dining come to mind. But did you know it is also home to a significant archaeological site? The Miami Circle is protected as a National Historic Landmark, and is the oldest known permanent settlement on the U.S. East Coast. The perfect, 38-foot circle of 24 holes cut into the limestone bedrock on coastal Brickell Point is believed to have been the location of a structure built by the Tequesta Indians and is somewhere between 1,700 and 2,000 years old.
Brickell Key Park
Located on Brickell Key's southern tip, Brickell Key Park is a small but beautiful place to enjoy the Miami sunshine. The park features brick pathways and plenty of shade, as well as benches from which you can enjoy views of Biscayne Bay and the Miami skyline. Day of night, this is one of the best places to enjoy views of Miami.
For more information on Miami real estate and all Miami condos, contact us today!