The Unstoppable Rise of South Florida's Real Estate: An In-depth Analysis
Posted by Juan Iarussi on Wednesday, September 27, 2023 at 9:00 AM
By Juan Iarussi / September 27, 2023
Comment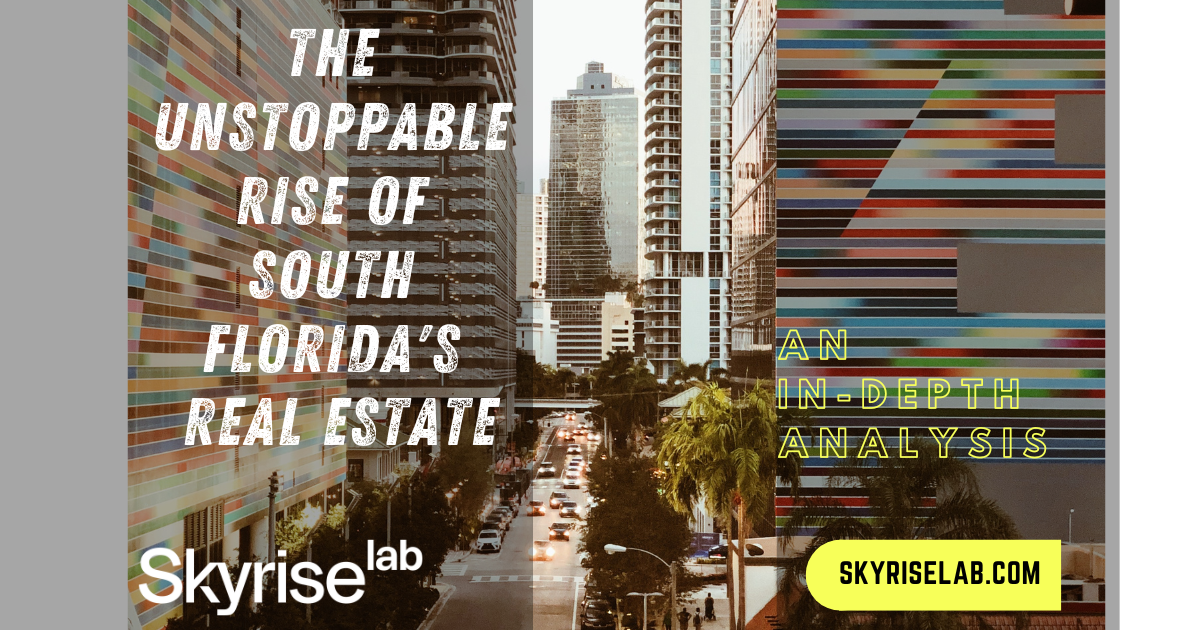 The Unstoppable Rise of South Florida's Real Estate: An In-depth Analysis
South Florida's real estate landscape has been nothing short of dynamic in the past few years. With increasing home prices, despite rising interest rates, and a notable influx of Fortune 500 companies, this region has become a hotspot for investors and luxury home buyers alike. Let's dissect the factors that have made this possible.
Stable and Increasing Home Prices
While some might expect that rising interest rates, especially a considerable jump to the current 8.151%, would dampen home prices, South Florida has defied the odds. The past year saw record-breaking numbers in real estate sales, and prices have remained not just stable, but have also seen an upward trend.
The Interest Rate Conundrum
A significant number of sellers bought their properties when the interest rates were between a mere 2.8-4%. With the current interest rates hovering around the 8% mark, there's a reluctance among these sellers to part with their homes. This hesitancy is unless they absolutely "need to", causing a noticeable shortage in the inventory and subsequently driving the prices up.
The Corporate Exodus to Florida
Florida, and particularly regions like Miami, Palm Beach, and Fort Lauderdale, has seen an unprecedented shift. Over 120 Fortune 500 companies have either expanded or relocated their operations to these sunny shores. The reason? A combination of tax benefits (thanks to the absence of state income tax) and the appealing living conditions Florida offers.
What Does This Mean for Potential Buyers?
For one, this means that while inventory might be lower than one would hope, the potential for property appreciation is high. The steady influx of high-profile corporations indicates a continually growing demand, making it a ripe time for investment.
For out-of-state or out-of-country buyers, especially those eyeing second or third luxury homes, South Florida beckons with both its lifestyle appeal and promising real estate prospects.
SkyriseLab.com: Your Trusted Partner
At SkyriseLab.com, we're not just about showing you homes. We're about simplifying the journey, offering insights, and ensuring you make an informed decision. Whether you're relocating or looking for that perfect vacation home, we're here to guide you every step of the way.
Conclusion
South Florida's real estate scene is buzzing, driven by a unique blend of local and external factors. The limited inventory, driven by the reluctance of sellers to part with homes purchased at low-interest rates, combined with the increasing corporate presence, makes it a market filled with potential. And for those considering making a move, now might just be the perfect time.