Reasons to Invest in a Miami Vacation Home
Posted by Juan Iarussi on Friday, September 16, 2022 at 8:22 PM
By Juan Iarussi / September 16, 2022
Comment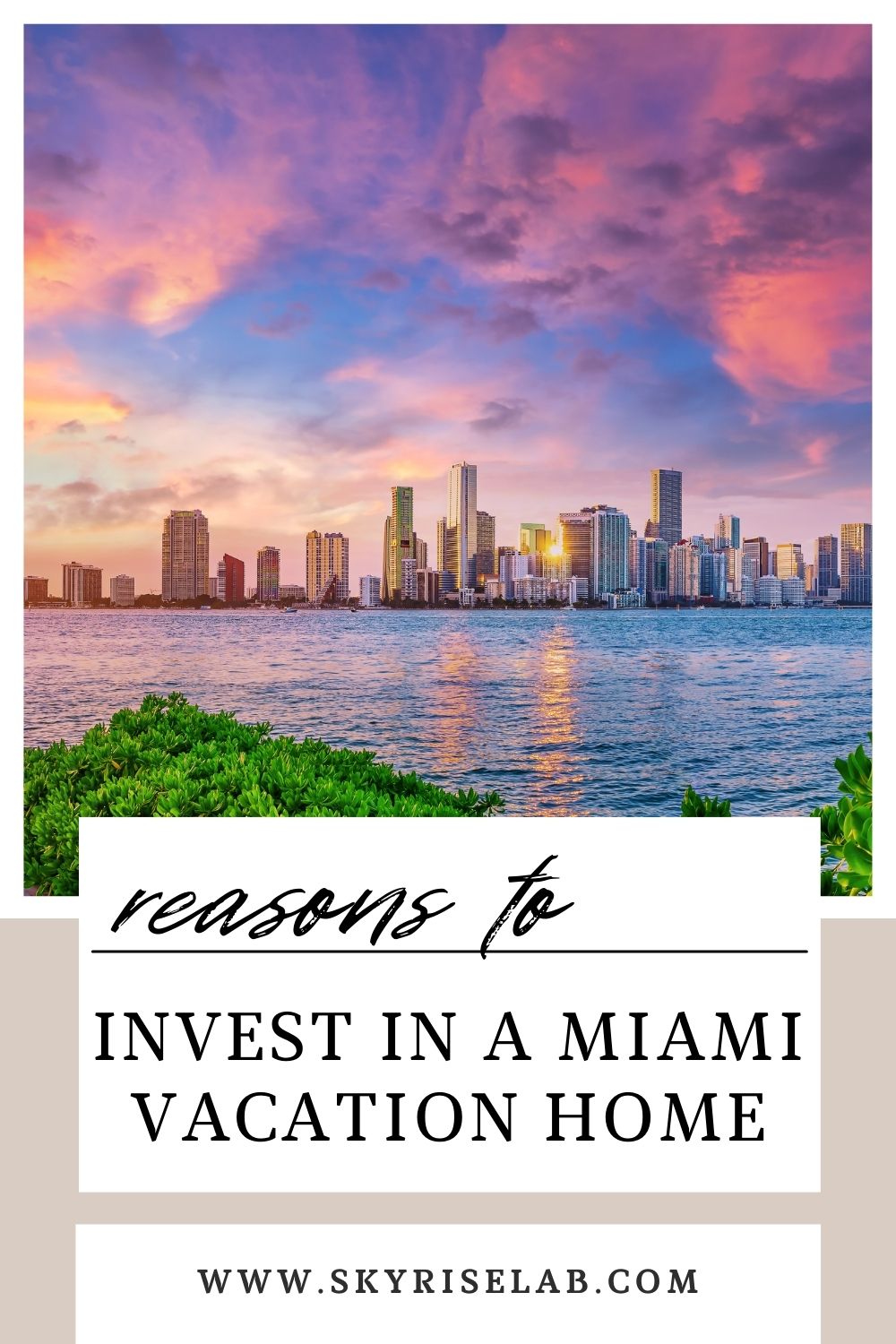 There are plenty of reasons to invest in a vacation home. It is one of the best ways to invest both in your future financial success and your current quality of life. Leveraging your vacation home can be done in many ways, offering it as a short term vacation rental when you are not using it or using equity you build in the property to continue building your real estate portfolio.
If you are all in on the idea of buying a vacation home, the next step is deciding where. We are convinced Miami is one of the best places to invest in a vacation home, and here's why.
Unbeatable Weather
Miami is known for its abundant sunshine, offering vacation conditions every month of the year. This means whether you intend to keep your vacation home for personal use or offer it as a vacation rental, it's always going to be a good time to use it.
More Affordable Than You Think
Whatever your budget, it will take you further in Miami than just about any other major city in the nation. Even the top luxury properties in Miami are more affordable than many you would find in other vacation destinations around the US. The cost of living, quality of life, and real estate prices in Miami combine to make one of the most intriguing factors for those looking to invest in a vacation home.
Many Miami condos are also perfectly suited to vacation rental businesses. While some high rise condos in Miami prohibit the use of the condo as a short term rental, others are designed to make the process seamless. Some even feature services to make the process as simple as possible, including furnishing, photographing, and preparing marketing materials for you.
Miami Keeps Getting Better
It's no secret that Miami is one of the best places to vacation, with an unbeatable combination of vibrant nightlife, amazing beaches, and one of the best restaurant scenes in the country. The city just keeps getting more appealing, with amenities and attractions for people of all ages and walks of life.
Of course Miami is perfect for those who want to vacation in the sand and surf, but it is also home to multiple Michelin starred restaurants, globally renowned festivals, and cultural attractions. The longer you vacation in Miami, the more you will love this city that just keeps getting better.
Diverse Neighborhoods
One of the things people love about Miami is how quickly you can find diverse experiences throughout the city. Each Miami neighborhood has its own unique personality, with some perfectly suited to experiencing the best nightlife, others ideal for arts and shopping, and still others that make families with young children feel right at home. Experience a wide range of cultures, interests, and aesthetics all in one city in Miami.
Steady Demand Protects Your Investment
Demand for Miami real estate has grown steadily for decades. As both an ideal vacation destination and a top destination for those looking to relocate, a steady demand for real estate will protect your investment.
Let us know what kind of property is ideal for you; with pre-construction condos available for sale now, luxury condos that are move-in ready, properties that are sold with vacation rental services included, and more in Miami, there is something that will be perfect for you.
For more information on Miami real estate and all Miami condos, contact us today!