Pet Friendly Condos in Miami
Posted by Juan Iarussi on Thursday, May 19, 2022 at 7:20 AM
By Juan Iarussi / May 19, 2022
Comment
With many of the world's most luxurious high-rise condos, Miami is a dream location. If you are in search of a place to live your dream with your beloved pet by your side, you will be thrilled to find a list of Miami condos that are not only willing to accept pets but have designed amenities to add value to their quality of life as much as yours.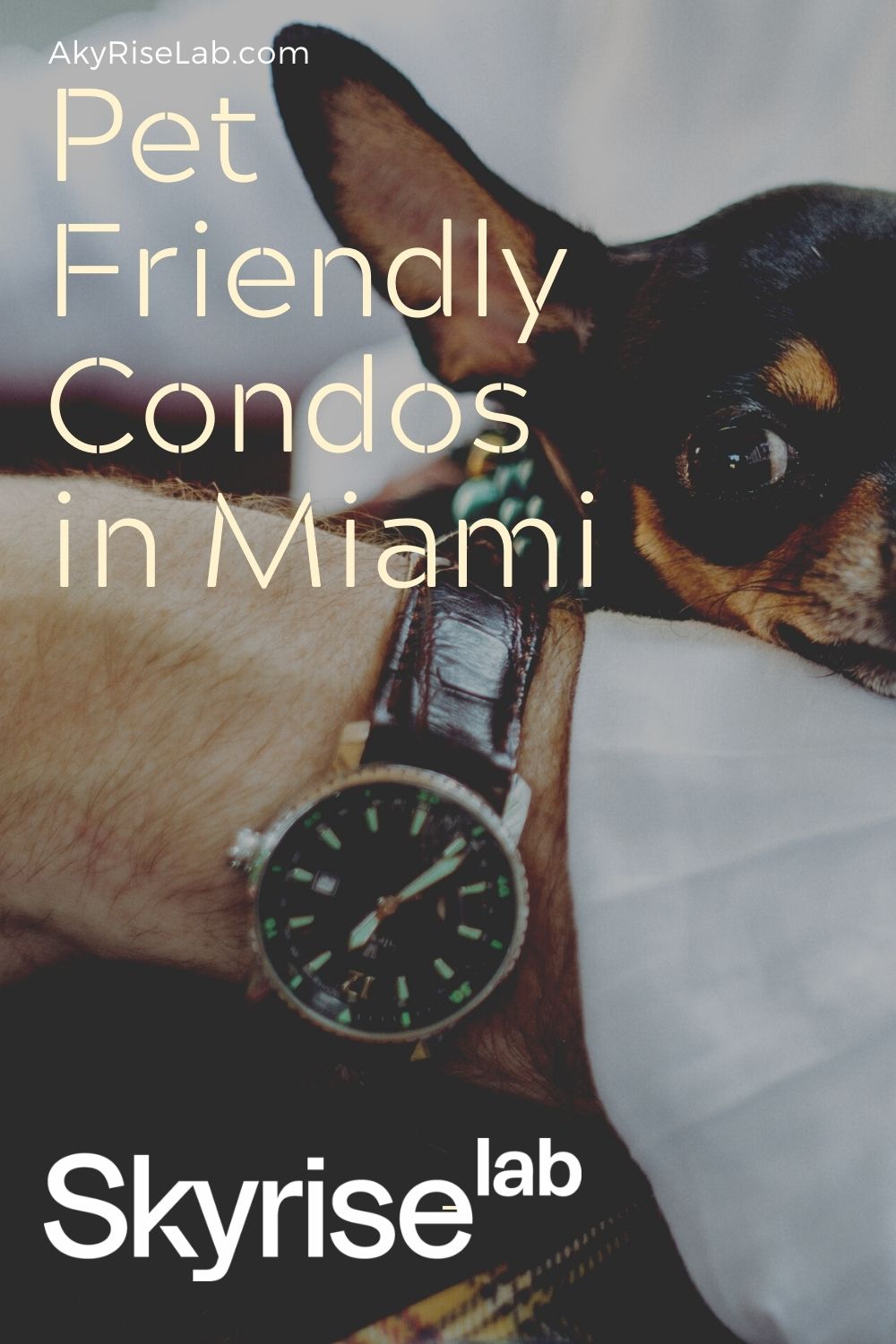 Scroll through our list of pet-friendly condos in Miami to begin your search for your ideal condo.
Baccarat Residences
Baccarat Residences is estimated to be completed in 2025, with 75 stories of luxury residences and amenity space. The building will be pet friendly, with pets considered in the planning of amenity space by including a pet spa and grooming services. Residents can also rest at ease when traveling, with the convenience of overnight pet services provided by building staff.
Casa Bella Residences
Casa Bella Residences will be a pet friendly building featuring a pet spa, among many other luxury amenities. The 57-story building will be completed in 2025 and showcase views of Biscayne Bay and the Miami skyline.
Cipriani Residences
Cipriani Residences is estimated to be available by 2025, an 80-story glass tower with luxury finishes and amenities. The tower will be a pet friendly community, with a dog park, grooming services, and dog walking available.
Okan Tower
Okan Tower will be located in Brickell, showcasing views of the bay and the city from the 70 story building. Pet owners at Okan Tower will enjoy access to a concierge who will arrange pet services ranging from grooming to dog walking to pet sitting.
St. Regis Miami Residences
St. Regis Miami Residences will include two towers with breathtaking views of Biscayne Bay and the Financial District. The buildings will be pet friendly, featuring a pet spa, grooming services, and dog walking services. Construction is expected to be complete in 2027.
Una Residences
Una Residences will be a 47-floor waterfront building in Brickell, set for completion in 2023. Amenities will include a dog walking area, adding convenience to your life, among many other luxury features. Una Residences is expected to be one of the most iconic luxury high-rise condos in Miami, with residences starting at $2.8 million.
Waldorf Astoria
Waldorf Astoria will be the tallest building in Florida when it is completed, which is estimated to be sometime in 2025. The building will be pet friendly, with dog walking services available to make sure your pets receive the best care even when you can't be home.
Aria Reserve
Aria Reserve will be a 62-story luxury building, expected to be completed in 2024. With multiple amenity floors, you will find all the luxury features you dream of. On the Bay Level amenity area, a private dog park is planned to make space for your furry family members.
Missoni Baia
Missoni Baia is a 57-story condo in Edgewater, with a pet spa and welcoming policy for approved pets. Both owners and their pets can be pampered in the luxurious amenity floors of Missoni Baia. The waterfront building is in an ideal, walkable location for those who love beachfront walks with their pets.
The Standard
The Standard is located in midtown Miami, and offers a truly pet-friendly experience. Dogs are welcome poolside and at the spa at the 12-story building, which is set to be completed in 2023. Residents enjoy a pet grooming spa on site, making it easy to keep your pets feeling and looking their best.
To begin your search for the ideal pet-friendly luxury condo in Miami, contact us any time. We are here to help, with the expertise you need on your side.