Home Renovations Not Worth the Money
Posted by Juan Iarussi on Monday, March 21, 2022 at 8:42 AM
By Juan Iarussi / March 21, 2022
Comment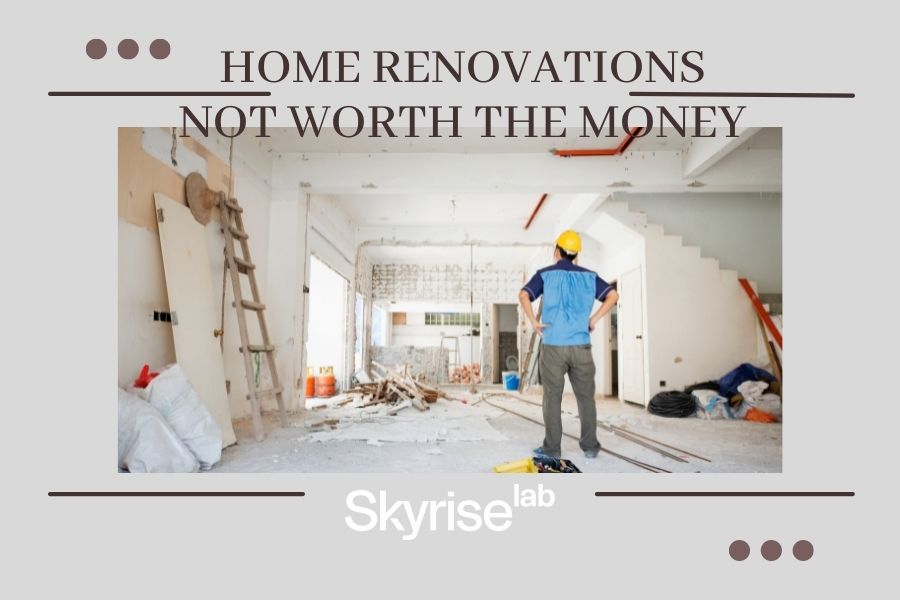 Whether you're looking to improve your home and enjoy it for years to come or you're getting it ready to sell, you don't want to make costly mistakes with remodels and renovations. Here are the 10 most costly renovation mistakes to avoid.
#1. Changing your mind after the work has begun.
Changes in the middle of a job can be one of the most costly mistakes homeowners can make. Make your mind up on the design elements ahead of time.
#2. Being Unprepared for changes.
Be prepared for unexpected changes. Larger renovation projects will have more issues than smaller, but be prepared for changes to delivery dates, budgets, and surprise issues that may pop up once you start the renovation project.
#3. Not using a professional.
There are some things that you probably can do yourself even if you're not quite so handy but don't do any DIY projects when a professional is clearly needed. You can find out how to do almost anything on YouTube but that doesn't mean you should.
#4. Interview your contractors.
Going cheap or with the cash-only contractor might save you a buck or two but it may not be worth it if they do shoddy work or cut corners.
#5. Replacing when repairing was adequate.
You may not need to replace everything if things just need to be repaired. Nonworking toilets, rain gutters, shower tiles and hardware can usually be repaired rather than completely replaced unless you're going with a completely different look.
#6. Getting overwhelmed with a fixer-upper.
Fixer-uppers can be more trouble than they are worth. You might have thought you got a good deal but if you have to put tens of thousands of dollars into the property to make it livable, it may not have been worth it. If you are thinking about purchasing an older home, bring a contractor or inspector to closely look over the homes major components such as electrical, plumbing, and the structure. Take their advice otherwise, you could be in a world of hurt.
#7. Not getting the proper permits.
When it comes to major additions and renovations you'll probably need permits so that you and your contractor adheres to building codes. You don't want to be fined later on or realize you can't sell the house because you did something without a permit.
#8. Trying to do everything at once.
It might be nice to live in a torn-up house once and then be all done, but it can be expensive and it might not be realistic. If you prefer not to move out of your house for an extended period of time, complete the renovations one by one.
#9. Going to high-tech.
Millennial's and a lot of home buyers these days like high-tech homes that incorporate programmable thermostats, security systems, and cameras but, going to crazy with app-enabled lights might not be the best idea. Technology gets outdated quickly and it might not be worth it putting in hundreds or even thousands of dollars into something that will be replaced within a couple of years.
#10. Not thinking long-term.
You want to boost the resell value of your home but you don't want to completely think about resale and get items or materials that you don't love. Find a good balance between projects and materials that will be good for the resell value and ones that you'll love as long as you live in the home.
SkyRise Lab offers expert and professional real estate services throughout Miami including all Miami condos, Brickell condos, Aventura and Miami Beach.