Choosing a Luxury Condo in Miami
Posted by Juan Iarussi on Friday, April 29, 2022 at 3:12 PM
By Juan Iarussi / April 29, 2022
Comment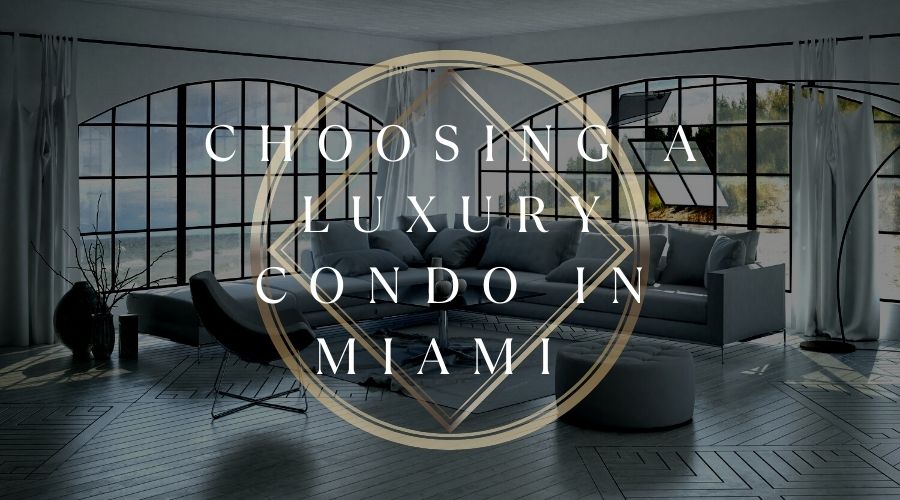 Miami is filled with many of the best luxury high-rise condos in the world, featuring unparalleled amenities, jaw-dropping views, and gorgeous residences. Because Miami condos include a wide range of budgets and design preferences, it's easy to be overwhelmed by your choices.
If you are unsure of how to choose a luxury condo in Miami, we are here to help. Different condos will be suited to different needs, so there is no one-size-fits-all best condo. Instead, picture your ideal lifestyle and consider these factors to narrow down your choices and purchase your dream condo.
Location
One of the most significant factors in a luxury Miami condo is its location. Miami is made up of distinct neighborhoods, with their own cultures and personalities. There are also obvious perks to different Miami neighborhoods, and one will likely suit your household and lifestyle better than others.
The financial district of Miami, an international financial center balancing work and play with art, entertainment, dining, and convenient access to the airport. This neighborhood is progressive, multicultural, and sophisticated.
The vibrant, quintessential Miami vibe, divided up into South Beach, Mid Beach, and North Beach, each with their own distinct personalities. You'll find iconic beaches, a laid back vibe, and world class resorts.
The arts and design district of Miami, up and coming with cutting edge designers, trendy eateries, outdoor shopping, and eye catching murals. Luxury condos in this area represent a new generation of luxury, with a progressive, modern vibe.
Known for an impressive array of shopping opportunities and multiple luxury condo buildings. This is a beautiful, resort-like waterfront neighborhood with shopping, dining, a horse race track, and spas.
Amenities
Luxury Miami condos are known for amenities that are on par with world class, five star resorts. You can expect the be impressed by all of the luxury condo amenities. Consider which matter most to you to help narrow down your choices.
In-Unit Amenities
Some in-unit amenities you may want to prioritize are:
Smart home technology
Private pools or hot tubs
In-residence services such as housekeeping, pet sitting, or salon and barber services
Private elevators
Community Amenities
Consider which community amenities will be most important to you, which might include:
Entertaining space
Meeting space
Children's amenities
Personal training
Pet grooming
Dining services
Multiple pool spaces
Home Size
Of course you can't forget that while the location and amenities of a luxury condo building may tick every box on your wish list, the unit itself must fit the bill. Determine the size of home you prefer, including number of bedrooms and bathrooms and a desired square footage range.
We can help you narrow down your building choices when we know the size of condo you are hoping to purchase.
Security
Nearly every luxury condo building in Miami will feature the best security measures, including 24/7 security staff and ample video surveillance. If you have specific security concerns, there may be some buildings better suited to your needs than others.
Parking
Parking is something that sets some buildings apart from others. Consider whether you would like to park your own vehicle or desire a 24/7 valet service. Will you need electric vehicle charging? What kind of guest parking do you hope to have?
Rental Potential
Some Miami condos are open to owners offering their units for nightly or short term rentals, a lucrative income opportunity that takes part in a massive global industry. If this is part of your plan in owning a luxury Miami condo, confirming that the building you are considering allows nightly or short term rentals will be absolutely essential. If you intend to utilize your condo as an income property, be sure to let us know so we can connect you with your ideal buildings.
For more information about finding your ideal luxury condo in Miami, contact us any time. We are ready to help you find the property of your dreams.