Building Materials in Miami Condos
Posted by Juan Iarussi on Friday, May 20, 2022 at 11:56 AM
By Juan Iarussi / May 20, 2022
Comment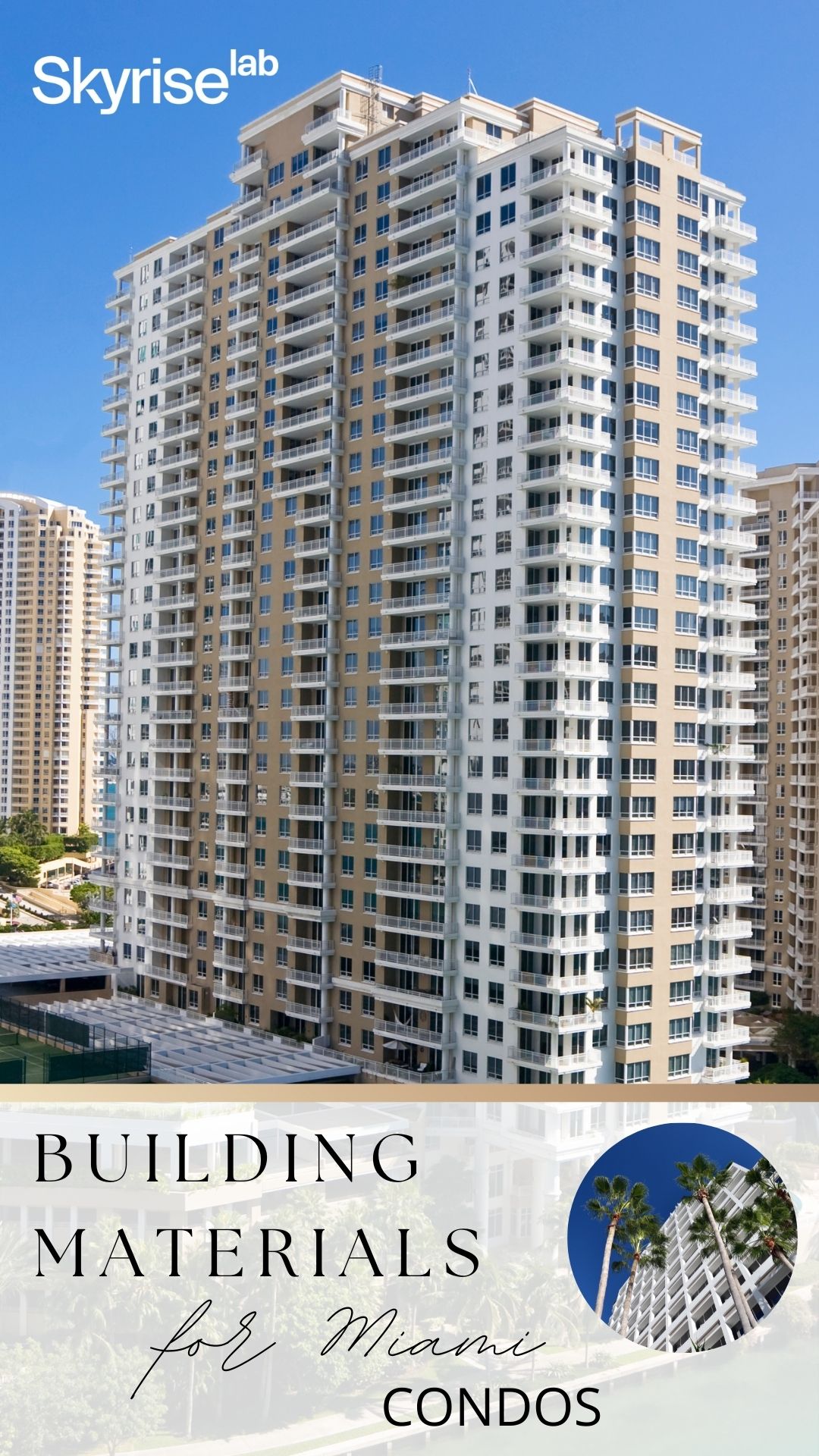 After tragic headlines highlighting the collapse of a Miami condo or damage from hurricanes, some harbor concerns about the safety of buying waterfront property, specifically a high-rise condo. With an average of 10 named storms each hurricane season (from June to November), this is a reasonable concern that builders are addressing by taking serious precautions.
If you are considering a move to Miami but have concerns about the construction of the buildings, you may be happy to learn that new construction condos are being constructed in accordance with some of the strictest building codes in the nation to ensure safety of residents.
Impact Glass
Many Miami residents prepare for a potential hurricane by putting up storm shutters or boarding up windows. In many luxury high-rise Miami condos, specially engineered impact glass has been selected to hurricane-proof the units. This is particularly crucial for residences that feature floor-to-ceiling windows throughout the unit. The shatter-resistant glass can withstand winds over 145 mph, giving residents peace of mind during hurricane season.
Vehicle Safety
Miami is home to some of the most impressive luxury cars in the world, which means Miami residents need a plan to protect these lucrative assets. Most of the luxury condos in the city feature parking garages with both self-parking and valet parking options. In many cases, guest parking is also available in these garages.
It is common to find condo parking between the 2nd and 12th story of a condo building rather than underground, an added precaution that protects vehicles from floor damage as a result of a hurricane. Some condos even feature vehicle forward amenities like electric car charging stations underground, or vehicle elevators that bring the car up to your residence.
Power Restoration
It is practically inevitable that you will lose power to some degree as a result of a hurricane. However, Miami is well prepared and well suited to handle these power outages, which are relatively commonplace. While you will see residents preparing for potential outages by stocking up on some basic necessities, you are unlikely to experience prolonged power outages as a Miami condo resident.
Building Codes
New high-rise condos being built in Miami feature massive concrete foundations to provide security and stability. Other building codes that contribute to the stability of these buildings are also in place. For example, stairwells in high-rise condos are poured in and reinforced with shear concrete walls, making them an ideal safe haven if you are unable to evacuate in time.
Additionally, the Miami building code requires the first 30 feet of any high-rise condo to be equipped with high-impact windows. These windows can withstand being hit by a nine-pound 2×4 traveling at a speed of 50 feet per second. Many buildings opt to use these impact-resistant windows above the 30th floor or even throughout the entire building. Even if they do not, the Miami building code requires these buildings to be constructed using small missile impact glass that can withstand being struck by a small steel ball bearing traveling at 130 feet per second.
As foreign as it may sound to you if you have never lived in a hurricane area, you can have peace of mind and remain calm during hurricane season. Buildings are carefully designed to protect you, your family, and your assets, with new technology, always being added to the builder's repertoire. Don't let the fear of hurricane season dissuade you from enjoying your dream life in a luxury high-rise Miami condo.
To find out more about living in a luxury high-rise condo in Miami, contact us any time.
Search Condos in Featured Neighborhoods