Best Miami Neighborhoods for Retirees
Posted by Juan Iarussi on Thursday, August 4, 2022 at 1:47 PM
By Juan Iarussi / August 4, 2022
Comment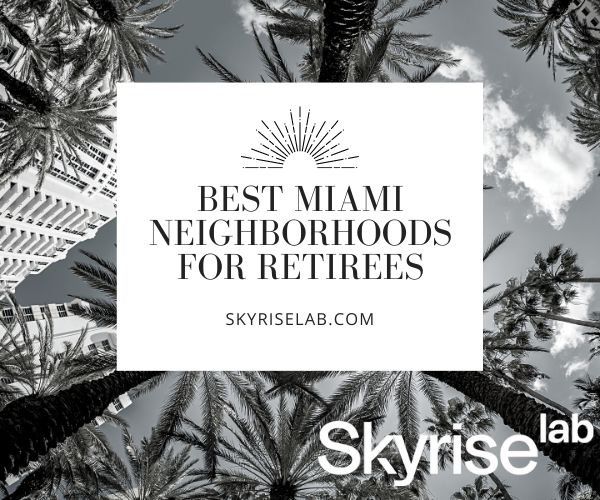 When you picture Miami, you might think of the beaches, the nightlife, and the culture. Did you know Miami is also one of the best places to retire in Florida?
That's saying something, as Florida in general is one of the most popular places to retire, because of the warm climate and limited taxes.
If you are considering retiring to Miami, check out our list of a few of the best Miami neighborhoods for retirees, each filled with gorgeous, low maintenance luxury high rise condos that are perfect for your retirement lifestyle.
Coconut Grove
Coconut Grove is the oldest of Miami's neighborhoods, and offers a classic Miami atmosphere that has been beautifully maintained over decades. Home to arts festivals and other special events, residents of Coconut Grove never have to suffer from boredom. You will find some of the best shopping and dining in Miami in Coconut Grove, in addition to wonderful yacht and golf clubs to join.
Homes in Coconut Grove include both luxury single family homes and luxury high rise towers. Whatever lifestyle you prefer, you will find a gorgeous home to enjoy during your retirement years in Coconut Grove.
Edgewater
Edgewater is the perfect place to spend your retirement years if you are looking for somewhere that is walkable and trendy. With new businesses popping up in the area all of the time, Edgewater residents enjoy the best in dining, shopping, and entertainment just outside their doorsteps.
Luxury condos in the Edgewater neighborhood feature everything you want in your retirement years, including security, fitness facilities, catering and hospitality services, pools and spas, and more. The amenities found in luxury Miami condos rival the best in the world.
If you hope to spend your retirement years enjoying art and culture, Edgewater may be the perfect place for you. The neighboring communities of Wynwood and Miami Design District are each known for their art and entertainment industries. Consider one of the beautiful and brand new condos being built in Edgewater to spend your retirement years in luxury.
Bal Harbour
One of the most luxurious communities in Miami, Bal Harbour is home to the St. Regis and Ritz Carlton at the northern tip of Miami Beach. This Miami neighborhood is filled with world renowned places to dine, chic shopping destinations, and plenty to do.
There is also abundant natural beauty, with pristine white sand beaches and views of the water from nearly every Bal Harbour home.
Choose from an extensive list of luxury high rise condos, many designed by the most recognizable names in the hospitality business. The amenities in these high end condo buildings rival any five star resort, allowing you to enjoy your retirement years to the fullest.
If you would like more information about finding your ideal Miami property to enjoy during retirement, contact us any time. We have helped multitudes find their Miami home, and we are ready to help you next.